Creams, ointments and tinctures I made in my dispensary
All of my medicines are individually hand-made, natural, and organic. I can also create fragrant gifts and medicines!
I use organic ingredients and local and Canadian herbs, picked by myself whenever possible. I purchase my materials as locally as possible. I make every item individually and focus on quality of individual products, and I infuse positive healing energy through the products. I do not use any machinery or equipment to make my products, other than a small grinder to blend individual herbs for oils, ointments, lip balms, creams and tinctures. I use only glass containers-no plastic. I do not use any chemicals, additives, fillers, artificial scents or preservatives in my products. I can make custom orders and personalized gifts, tailored to the wants and needs of individuals. I am happy to work with individuals to ensure that I create something that they will enjoy and use. I have a working knowledge of herbs based on years of study/experience, including that for a degree as a Clinical Herbalist, which I can use to create specific products for specific wants, needs and healing effects.
Custom orders personalized gifts, gift baskets Please contact me if interested!
I use the highest quality extra virgin olive oil for my lip balms, oils, creams and ointments and organic shea butter/beeswax in the ointments, creams and lip balms, creating a smooth product, soothing to skin and lips. I use specific herbs carefully chosen and blended for their particular healing qualities and effects.
I make a Jointment, used for sore joints. I can also make oils for sore joints, arthritis, cooking and massage. They can be sweet or spicy.
I can make any combination of herbs needed for a specific purpose.
I use organic fabric in sleep pillows. The labels and sleep pillows are hand-designed and decorated. I usually make them with organic, local lavender which I pick. I can also make them with other fragrant herbs and herbs to enhance peaceful sleep and dreams, i.e. chamomile, rose petals, mugwort.
(Personalized decorations and unscented available)
My gift envelopes are recycled and have beautiful pictures of natural landscapes.
I use the best quality alcohol for the tinctures I make. I can also make vinegars for those intolerant of alcohol. A popular tincture is Rosemary, used since ancient times to aid memory, focus, concentration and mental stimulation. Another example is the Echinacea tincture, used to prevent and treat colds/flu-great for winter or any season.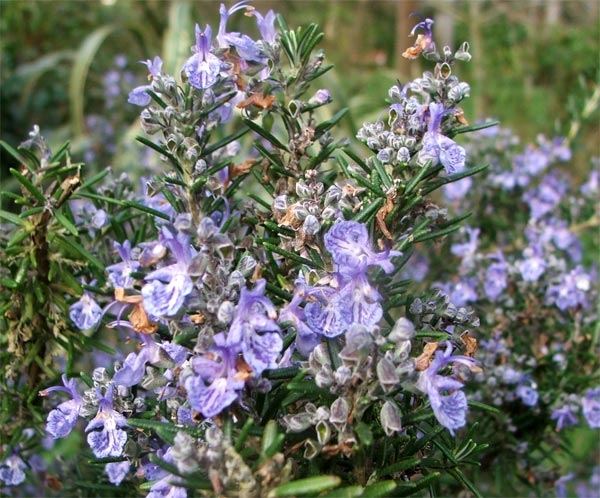 Rosemary Rosmarinus officinalis
Echinacea
I use local maple syrup in the syrups I make. A popular syrup I make is made from local, organic elderberries I pick-this has traditional and clinical use for cold/flu treatment and prevention, and it tastes delicious-even kids can take it!
Singing Nettles Herbal Clinic
by
Amanda Dainow
is licensed under a
Creative Commons Attribution-NonCommercial-NoDerivs 3.0 Unported License
.
Based on a work at
singingnettles.blogspot.com
.
Permissions beyond the scope of this license may be available at
http://singingnettles.blogspot.com/
.
©ALL TEXT AND IMAGES COPYRIGHT